All times shown are in Pacific Time (PT)
7:30 am

Log In & Networking
Achieving a Culture of Operational Excellence
8:10 am

Establishing an Environment Which Encourages Employees to Actively Learn from Their Mistakes & Places Continuous Improvement at the Heart of Your Company Culture to Obtain Business Results
Synopsis
• Understanding how to positively frame the use mistakes and errors as ways to motivate your employees and inspire process improvement: How do you ensure that all levels of leadership are aligned and reinforce this message at all times?
• Ensuring all employees have the practical tools to reflect on personal and team performance, and have the confidence to incite changes to achieve greater efficiencies company-wide
• Establishing ways to document improvements being made and track the success of these performance improvements to determine how effectively your workforce is embracing process change
8:40 am

Aligning People Development Strategies With Your Mission of Performance Excellence to Gain your Competitive Edge
Lisa Nakamura

Vice President - Learning & Leadership, PJ Dick - Trumbell – Lindy Paving
9:10 am

Live Q&A with Speakers
Cara Lanigan

Senior Vice President, Clark Construction

Lisa Nakamura

Vice President - Learning & Leadership, PJ Dick - Trumbell – Lindy Paving
9:20 am

Panel: Revealing How Establishing a Dedicated 'Operational Excellence' Team Can Most Effectively Support & Influence Positive Change Across the Entire Business
Synopsis
• Understanding the responsibilities of the Operational Excellence team and how you can establish KPIs to track success of this resource
• Discovering how Opex have integrated with established teams and functions to ensure the most effective division of roles and responsibilities, and minimize organizational disruption
• Identifying the characteristics of a great Operational Excellence leader and how you can better employ champions throughout the organization to reinforce the work of a dedicated team
Planning & Executing Strategic Change
11:00 am

Industry Spotlights: Discovering How Teams Have Harnessed Industry Disruption to Drive Major Strategic Growth & Change to Emerge Stronger Post-Pandemic
Synopsis
This session will spotlight three very different stories of teams who have made significant strategic change during the past year, and ultimately set their company up to take a greater share of the opportunity set to emerge with the 'New Normal'. Each speaker will have twenty minutes to discuss their experiences, before entering into a group discussion to discover how you can leverage some of their critical learnings to your advantage.
Spotlight 1 – Strategic Vendor Partnerships
DPR have built strategic partnerships with vendors to improve the consistency and predictability of project workflows. By utilizing an existing network of vendor solutions and leveraging relationships with technology partners, DPR have been able to respond and react to current crises efficiently, optimize costs and ensure the best outcome for clients. Join this spotlight to rethink the integration of your supply chain and harness the most cutting-edge technologies!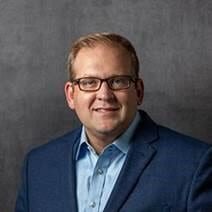 Hannu Lindberg
Director of Virtual Design & Construction
DPR Construction
Spotlight 2 – Vertical Integration
ModularDesign+ have strategically unified design, modular prefabrication and project delivery into a vertically integrated process to meet construction and design goals as well as client expectations. By bringing specialty services in-house, ModularDesign+ are able to maximize construction efficiency by reducing labor and waste, whilst improving safety, quality and schedule compression. Join this spotlight to gain control over suppliers and Company processes to ensure all your design and construction goals are met!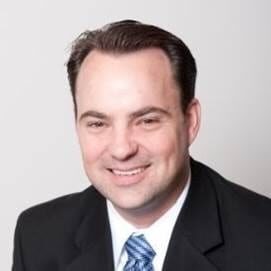 Sean Studzinski
AIA - President
ModularDesign+
12:00 pm

Mapping Out the Execution Strategy for Enterprise Transformation to Turn the Ship More Quickly & Efficiently
Synopsis
• Creating and implementing a well-structured enterprise transformation strategy which lays out the incremental levels of change to a reasonable timeline: What are the key elements that must be considered but are commonly missed by company executives when mapping out significant process change?
• The Entrepreneurial Mindset: Understanding the balance between efficient planning vs planning too much and missing the chance to take the lion's share of the opportunity
• Analyzing strategies construction firms have used to successfully pivot direction and improve organizational engagement and alignment to the new company mission: What are some of the key roadblocks you need to prepare for and most successful ways of accelerating transformation?
12:40 pm

Chair's Closing Remarks
12:50 pm

End of Conference